Every new and used car is on sale every day. All of our cars get clearly marked, HASSLE FREE prices so everyone gets a great deal.
Never overpay. We've made great pricing available to everyone. Our sales staff is paid the same no matter which car you buy, so there are no pushy sales tactics.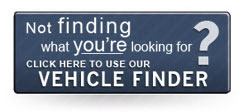 Exterior: Super White
Interior: Bisque
Drivetrain: 4 cylinder Automatic
Model Code: 1838 / Stock: AD0562T
17,463 mi.
KBB Price

$19,175
$15,735
Hassle Free Price